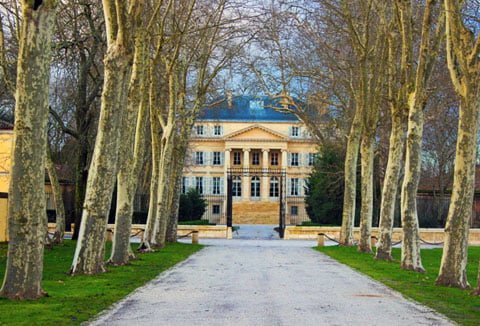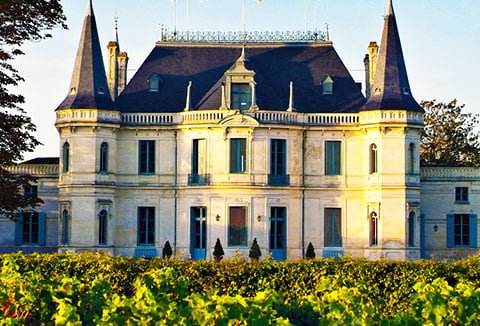 Welcome to our Medoc Wine Tour, bordered to the west by the Atlantic Ocean and to the east by the estuary of the Gironde, Medoc is a long hilly peninsula that stretches from north of Bordeaux to the Pointe de Grave .
Médoc region , also called "middle ground" because it is located between the Gironde estuary and the Atlantic Ocean. Médoc is home to two appellations : Médoc and Haut Médoc.
Between the hills composed of a mixture of gravel, sand and pebbles (50 million years ago the sea occupied the place were the vines are now) we can find the dominant grapes: Cabernet, Sauvignon, but also Merlot and Cabernet Franc , the other two most famous varieties of the region .
The left bank of the peninsula is known for its vineyards and wine castles.  Several well-known wines are produced here.  Among the most famous are the Château Margaux , Château Latour , Château Mouton- Rothschild and Château Lafite- Rothschild.
The small village of Margaux is a good place to start your visit. Margaux also represents the southern end of the so-called "Castle Road " – the road from the east coast to the Médoc and Saint-Vivien through many vineyards and castles.
B Wine Tour offers a tour of the Médoc region , Haut Médoc and Bas Médoc , with more than 60 castles to discover a wine region that is among the most prestigious in the world.
Through the "Route des Châteaux" , "Graves Road" (which runs through the oldest wine region of Bordeaux ) or by the "La route du Patrimoine" , with the inevitable medieval town of Saint-Emilion , B Wine Tour puts everything at your disposal to help you enjoy unforgettable moments.