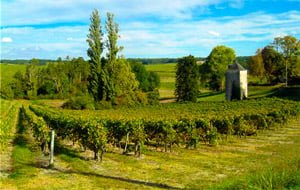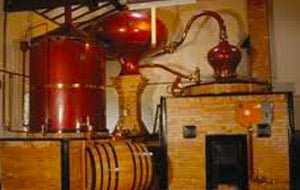 Designed as sensory and emotional experiences, olfactory tests aromas of Cognac and tastings are offered during visits to the heart of the most recognized cognac producers: Cognac Baron Otard, Henesssy, Rémy Martin, Martell, Camus …
Named after the town of Cognac in France, is a variety of brandy that after the distillation and during the aging process, is also called "eau de vie". It is produced in the wine-growing region surrounding the town from which it takes its name, in the French region of Charente-Maritime.
Affaire de passion et d'exigence, le cognac, est un assemblage d'eaux-de-vie de vin provenant de la région délimitée de Cognac. Un contrôle rigoureux et permanent garantit la qualité de l' Appellation d' Origine Contrôlée (AOC) cognac limitée à 6 crus : Grande Champagne, Petite Champagne, Borderies, Fins Bois, Bons Bois, Bois Ordinaires.
Under the french "savoir-faire" Cognac must be distilled twice in copper pot stills, then aged in French Limousin or Tronçais oak for a minimum of two years. The most prominent grape in cognac is the Ugni Blanc, which yields a wine low in alcohol and high in acid, resulting in a super-smooth brandy.
Unreavel the mystery of the "nectar of the gods" and discover this hidden world by meeting cellar masters in the temples of Cognac where age-old brandies are stored.